Crew Racing: The Evolution of a Team
An old man was walking on the beach one morning after a storm. In the distance, he could see someone moving like a dancer. As he came closer, he saw that it was a young woman picking up starfish and gently throwing them into the ocean.
"Young lady, why are you throwing starfish into the ocean?"
"The sun is up, and the tide is going out, if I do not throw them in they will die," She said.
"But young lady, do you not realize that there are many miles of beach and thousands of starfish? You cannot possibly make a difference."
The young women listened politely, then bent down, picked up another starfish and threw it into the sea.
"It made a difference for that one."
--------
If I can help others achieve something great, I am a better person because of it. If I can help one woman combat disordered eating habits, rehab an athlete back to health, or build a sense of community and well-being for those around me then I am living my purpose.
This journey of ours began years ago. "This is the best crew," I said to my boyfriend (at the time) Drew in reference to the two of us and my dog Rudy while sitting on his old, crappy college couch. "That's it! I got it! Crew Racing! That's our name!" I exclaimed in excitement. Crew = Cait, Drew, and Ru (short for Rudy). That's how it all started.
The methodology has been established years ago by Maffetone, Arthur Lydiard, Jack Daniels, Joe Friel, Mihaly Igloi, etc etc etc. We love to study, learn, and develop our own approach with endurance training. Our goal is to appropriately elicit a training stimulus in a safe and effective manner. So what is the purpose of our passion? We are here to create a vision with an individual and craft a plan of how that vision will become a reality. We are kind of like artists; which is one of my favorite analogies to give to my athletes. People are like blank canvases and we, as coaches, have to work and craft that canvas until it becomes the work of art they've been looking for. And somewhere along the way of this crazy journey, we've gotten the belief from a tribe of people who are willing to hear us dream.
I am so excited to introduce our 2017 Crew Racing team!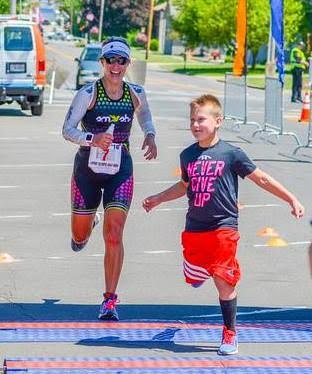 I am a wife, mom to a spunky 8 year old son and full time Physical Therapist. I am starting my 4th season doing triathlons, and have been with Crew Racing since March of 2016. I have done a few Half Iron distance races but this year I am training for my first Full Ironman in Louisville. I am so excited for this journey and feel so lucky to have a very supportive family and Crew Racing by my side!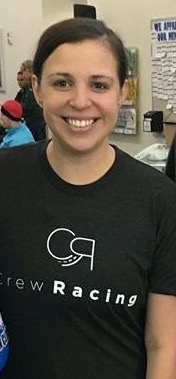 I am a full time pediatric nurse, wife and mom of three kids. I joined Crew Racing in March of this year and am so excited to be a part of this team! My goals for this year are to complete some sprint distance triathlons, with the hopes of working my way up to an Ironman one day!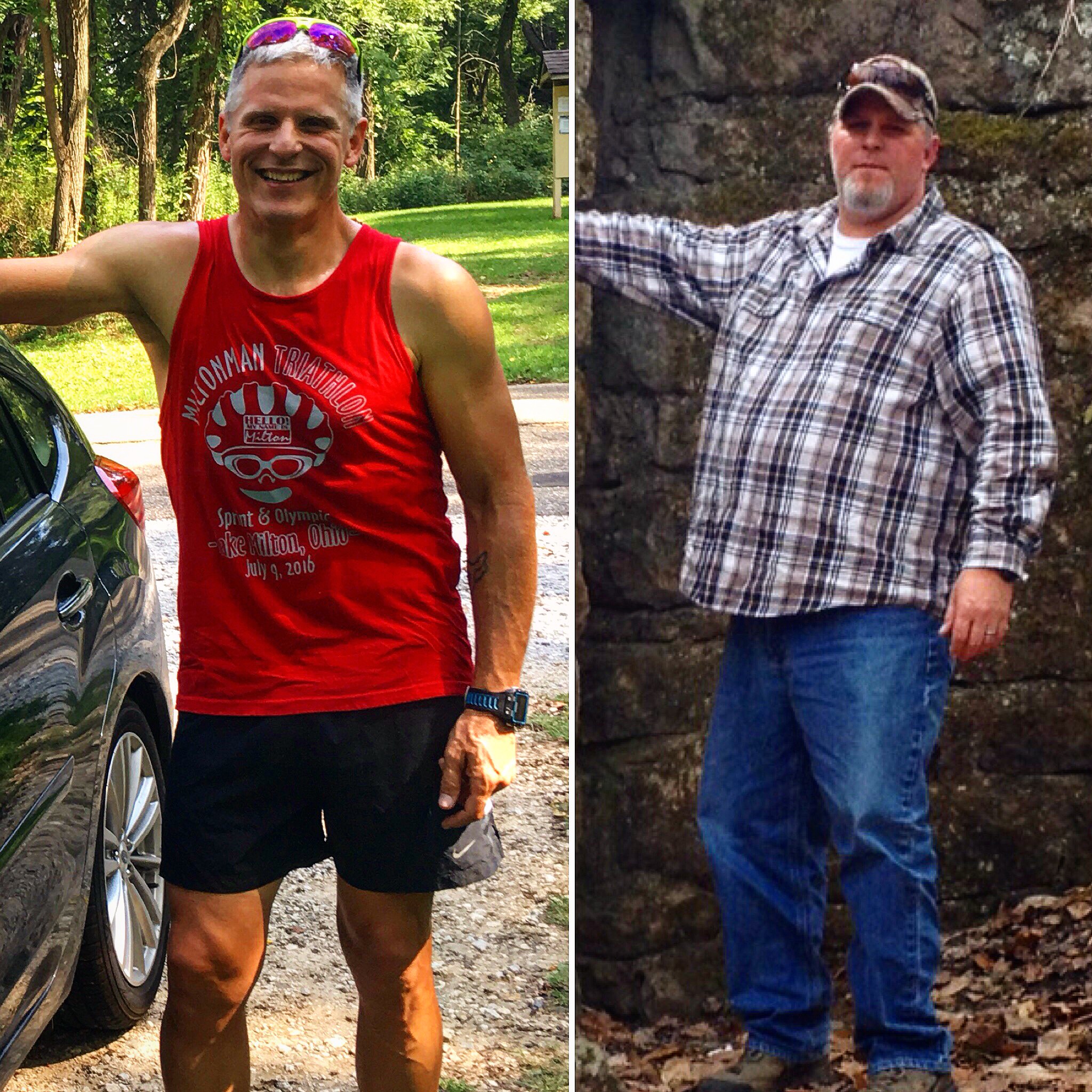 I submerged myself in the world of fitness and triathlon after a 7 year bout with illness, injury and obesity. Once weighing 307 lbs I made the decision to "take my life back". On May 5th 2014 I did just that. Now I am a co-owner of Trailside Bicycle Company and a NETA Certified Personal Trainer. I am also an avid endurance sports athlete with a passion for triathlon. This passion and love of helping others realize their dreams is what led me to becoming a coach for Crew Racing.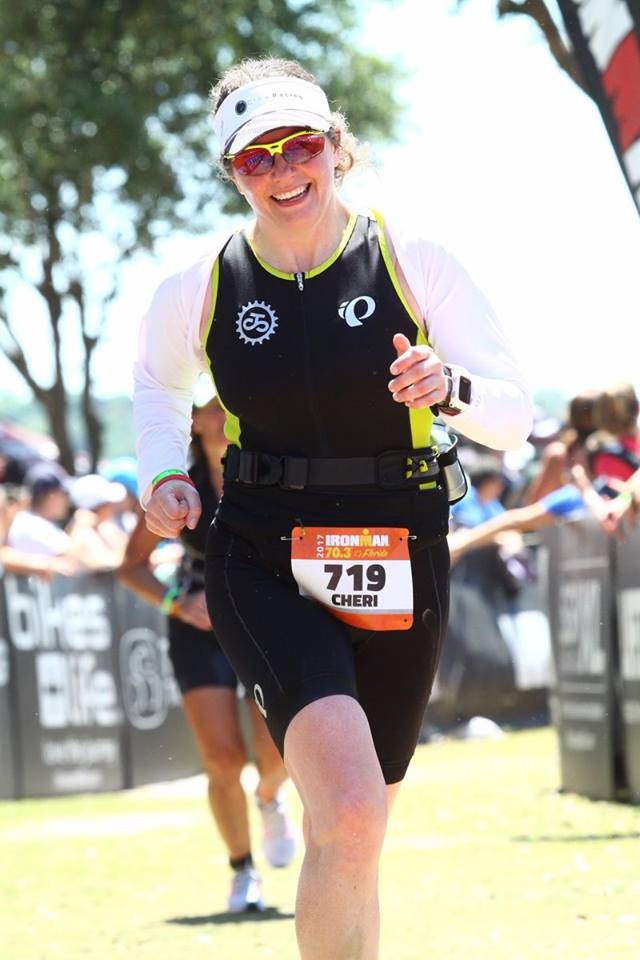 I'm a mild-mannered public librarian by day, and a slightly less mild-mannered triathlete in training by evening and, occasionally, very early morning. I've been a runner on and off for years and was inspired to learn to swim and give triathlon a try after watching my son, Andrew, compete in swim meets. From the (terrifying!) moment of the start of my first super sprint in 2012, I was hooked. After four years of racing sprint tris, I joined Crew Racing in December of 2015. With their help, I have completed two Olympic and three half iron distance triathlons to date and will attempt my first full Ironman this October in Louisville. I can't say enough about the Crew and all of the positive people I've met and experiences I've had since I started tri-ing.
I've been a triathlete since 2014 and I live just outside of Philadelphia working as a mechanical engineer. I joined Crew Racing in 2015 right after my first Ironman. This year I'm going to focus on getting fast at Olympic and sprint distance races!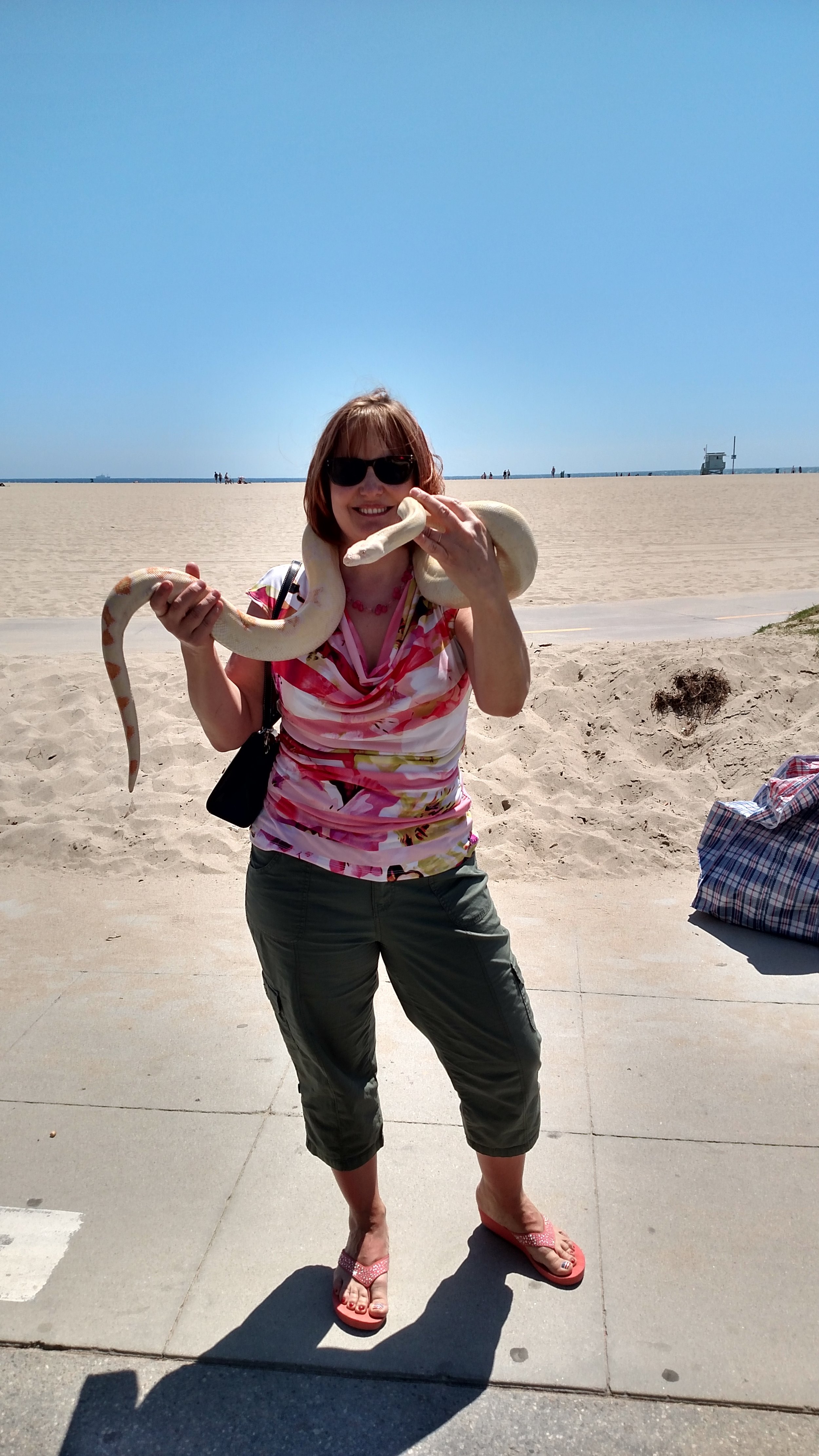 I am married and have two children. I am a biology teacher at Harding High School in Warren Ohio. I have completed one sprint triathlon and one Olympic triathlon. I am training for a second Olympic in June in Philadelphia. I am very slow, so my goal is to go fast enough to not get kicked off the course:) andI am very excited to be part of this group!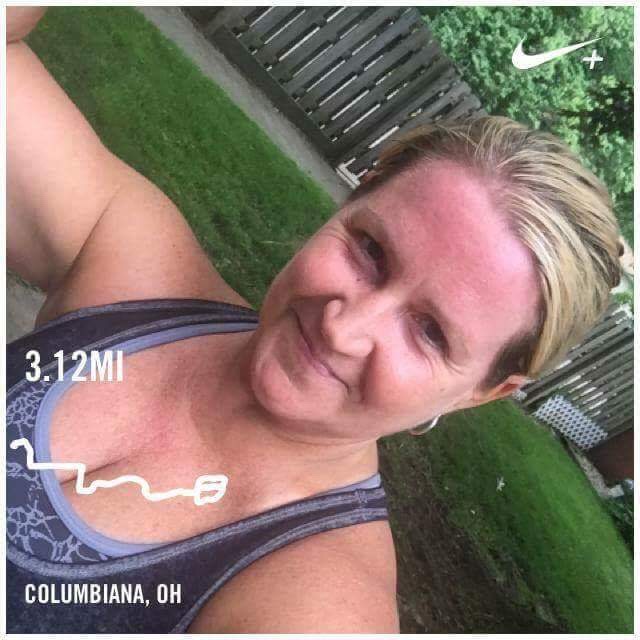 I am 47 an ICU RN, a mother of four and a grandmother. I started running about 4 years ago and love it though I am slow. I joined Crew Racing with Curt as my coach to find that magic formula to help me become faster and stronger. My big race this year will be the Columbus Half Marathon in October and a few outdoor tri sprints over the summer. I am hoping to be ready for an Ironman in 2018.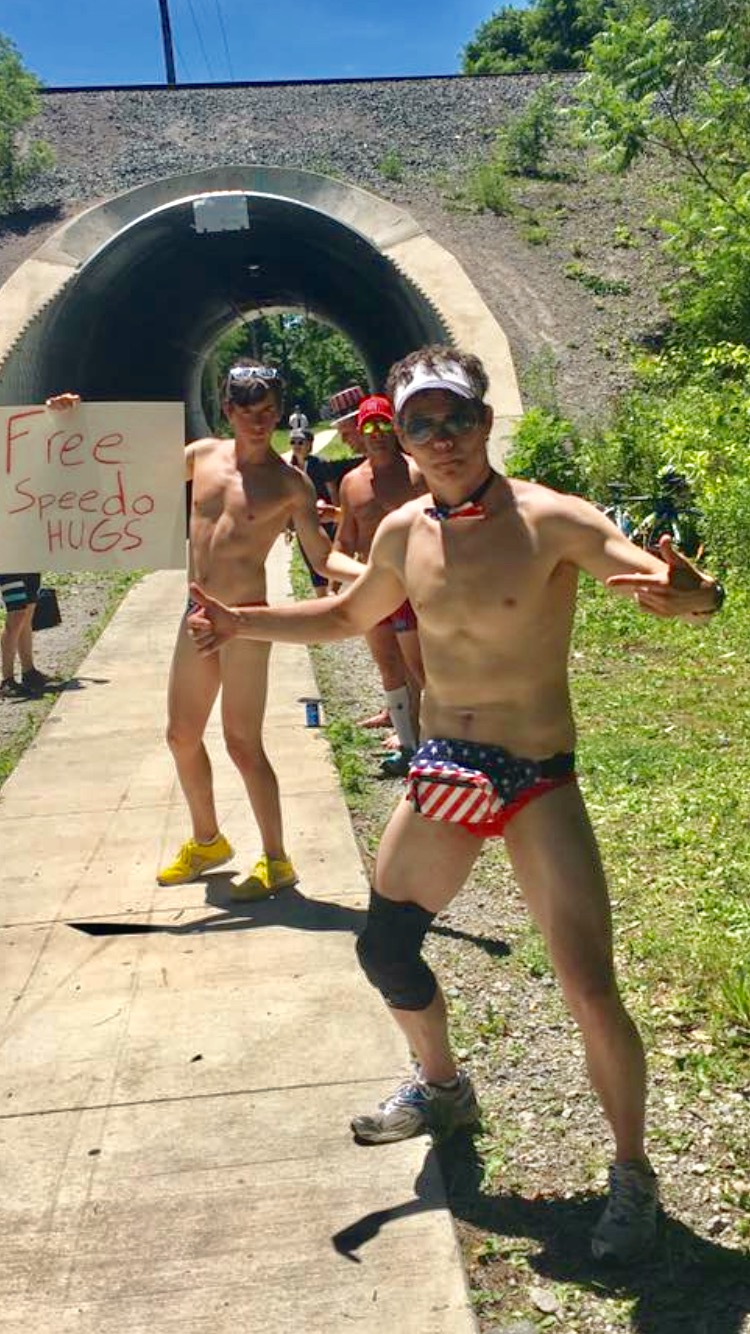 Im a distance runner trying to run a couple fast races a year. Heterosexual, 5'11, white male. Crew Racing is family, friendly fun. Speedo enthusiast. Co-founder of Earth Yoga.

I am a Sales Engineer at General Extrusions.
Husband, father of two. Avid bowler and golfer as well as competing in triathlons.
Joined Crew Racing this past winter.
I am running my same circuit as last year and hoping to see some improvements in my abilities.
My long time future goal is to complete a full Ironman, but short term I think I would love to qualify for the championships that have just been announced for Cleveland.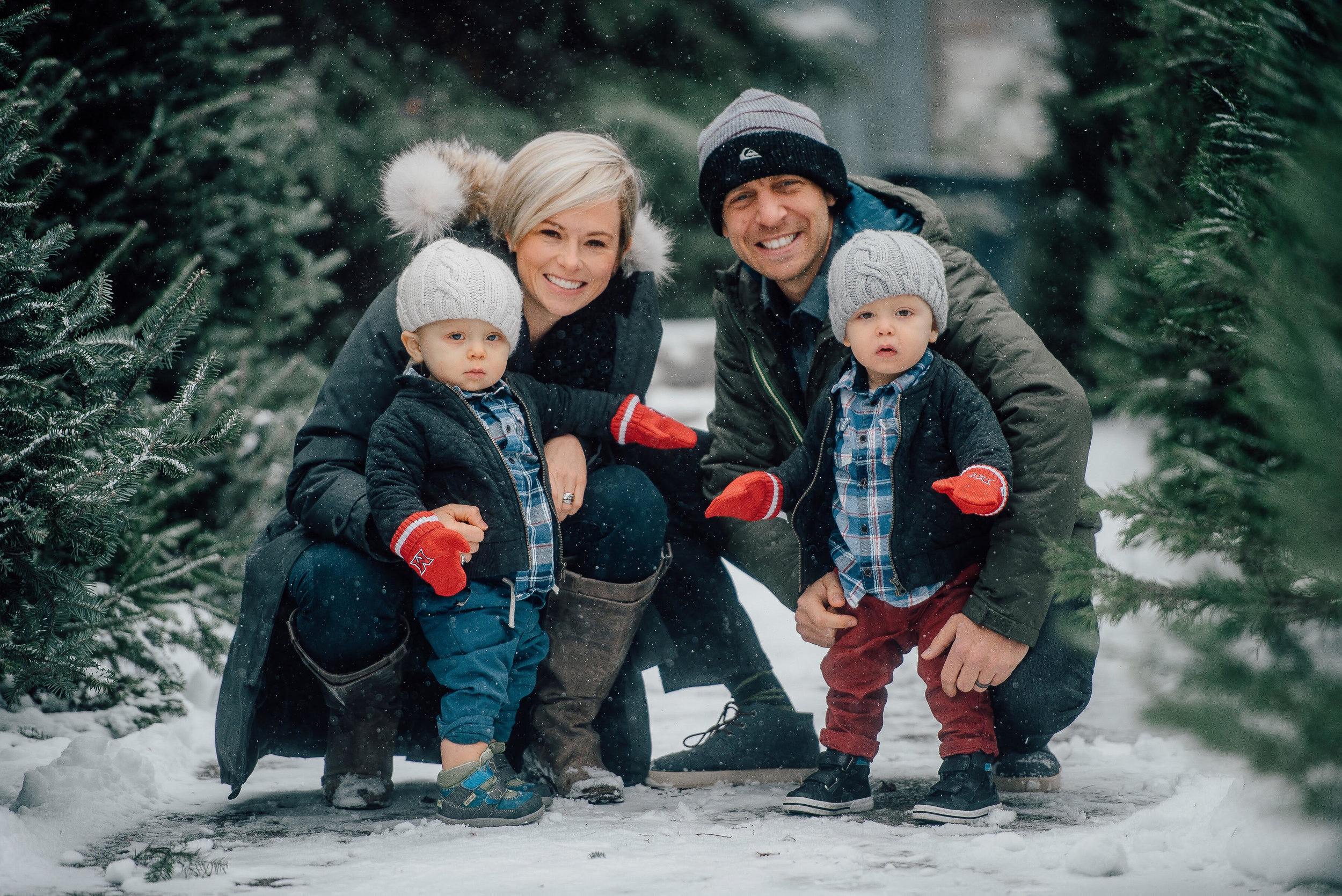 I am a wife of 8 years to my husband Nick and a mom of two year old twin boys Kai and Luke. I am the Chief Marketing Officer for University Tees and On Point Promos in Lakewood OH, a company founded by my husband over 13 years ago. Before joining UTees, I worked in consulting and received my MBA from Ohio State plus worked in brand management at Nestle for several years. In undergrad I played D1 college tennis and picked up running after college as a way to stay fit and compete, running several marathons and the Boston Marathon twice. After a game of flip cup about 5 years ago, a friend asked if I wanted to do a triathlon -- I said yes and have been hooked since. Ultimate I wants to qualify for the 70.3 Worlds and eventually (once the boys are older) qualify for Kona!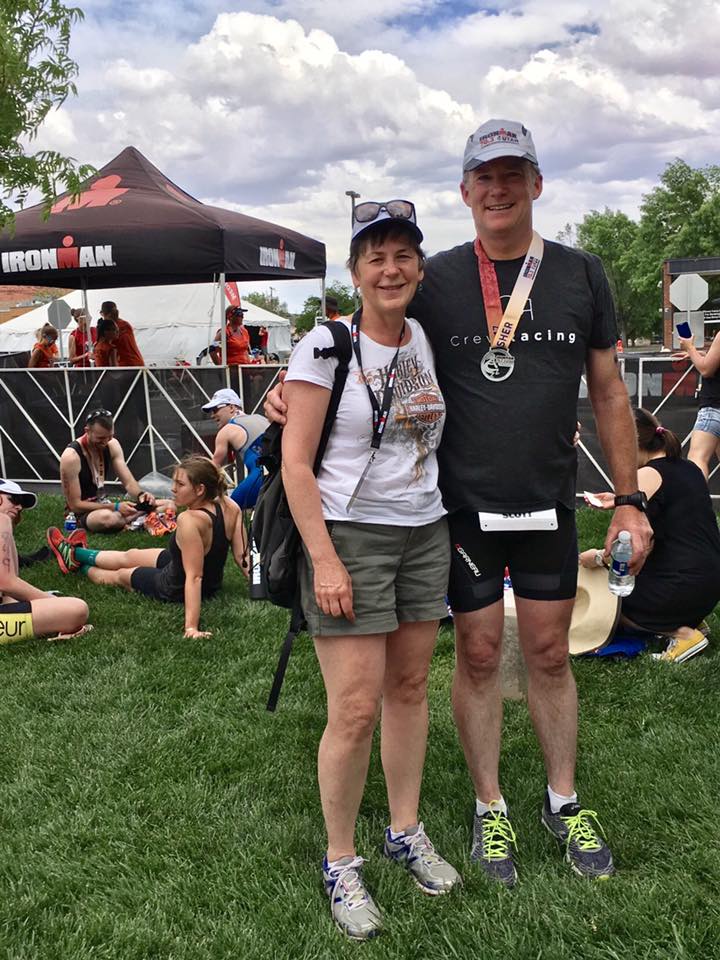 I am 51 years old and this is my second year
doing triathlons. After starting last year I never thought I would be able to complete a 70.3 (finished my first in May) or be thinking of tackling a full Ironman, scheduled for late August. I do know, none of this would have been possible without Crew Racing. Drew and Caitlin have been fantastic to work with. I was never an athlete, so my goals have been simple. I feel better physically and hope to finish the race in a reasonable time.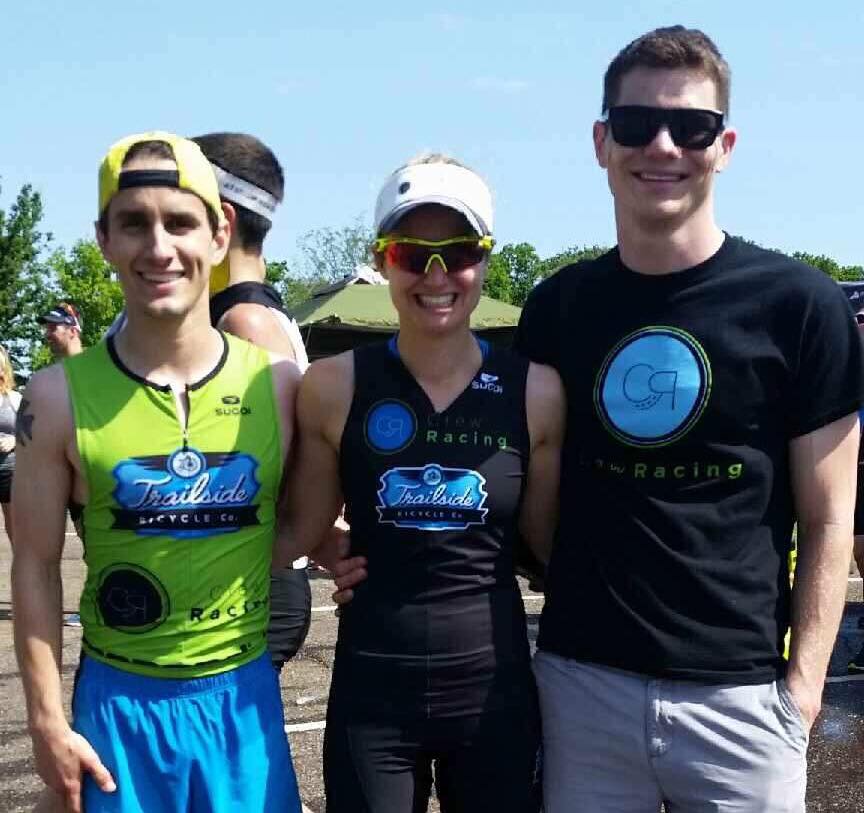 I began my triathlon career in 2005. Just a sophomore in high school, knowing nothing about the sport, I signed up for local YMCA triathlon. After barely surviving the swim in the shallow pool, and cycling in running shoes; time to put the track and cross country running fitness into action. I finished well on my first race and then went dormant on triathlon for a few years. Maybe just hopping in the occasional local triathlon in which an open water lifeguard would ask, "are you ok" in the middle of the swim portion. In 2014, a crazy co-worker of mine said, "let's do Ironman Louisville." Having two triathlons under my belt at this point, not knowing how to freestyle swim, and having a dated aluminum road bike, I decided to sign up after sleeping on it knowing the curiosity and motivation are in there. Steel Valley Triathlon club taught me to swim the winter before IM LOU, I got a decent road bike, competed in a sprint and a half iron for preparation. Here we go, time for IM LOU now. Feeling fit, but nervous, I missed Kona qualifier by two spots in his 5th triathlon ever. Time for another break from triathlon for about a year to finish grad school. Thirsty for Kona, I signed up for my second Ironman after grad school. Training is going well over the winter… UNTIL, a clear, sunny, January day, my dog and I were hit by a car in a crosswalk while running. Rosco made it out fine, me not so much. Fractured tibial plateau (knee) and a disconnected ACL. OK, forget that second Ironman. After reconstructive knee surgery and three months zero weightbearing on crutches, the real recovery starts. This is when I crossed paths with Caitlin and her PT clinic. After rehabbing with Cait for months, slowly but surely Eric returns to the sport he loves, hungrier than ever with unfinished business. The transition between PT with Caitlin and training with Crew Racing just seemed to fit. They knew my history and what I want to accomplish. They work to customize my training with my knee and overall, long term goals in mind. I want to get my fitness better than ever before and take this titanium knee across the finish line of Iron distance races and many local races. None of this would be possible without my partners in crime, Alexandra and Rosco.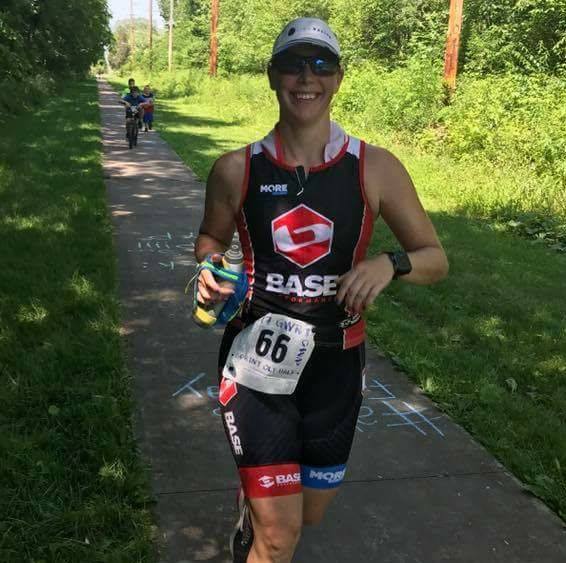 I grew up playing Volleyball, Basketball and Softball along with a few other sports. After shoulder surgery limited my ability to play volleyball, I searched for a new outlet taking the plunge into triathlon on a complete whim in 2008. I haven't looked back. I increased my distance each year and am now going to toe the start line at my fourth full-distance Ironman.
After not being satisfied with my progress the last few years and taking on new professional adventures, I came to Caitlin and Drew (through a chance meeting) looking for quality workouts. I was feeling overworked and time crunched. My goal for 2017 is to run Ironman Copenhagen well. I mean actually run, not walk and put up a respectable time. Those European ladies are fast!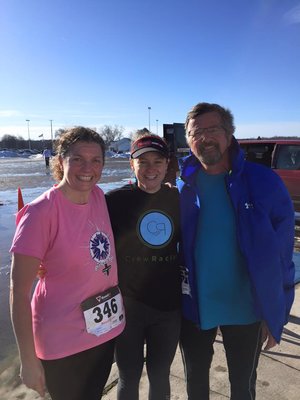 Born in Cleveland, 10/1/1956, parents moved to Austintown when I was 5.
Played baseball, football, ran track and cross country but had to stop in High School so I could work.
Certified Scuba Diver since 1972! I've gone scuba diving in almost every country I've ever visited.
The most consistent thing in my life is running, since I was 12 in 1968.
I've raced every distance up to marathon. I liked to run the Peace Race when it was a 25k.
My wife, Beth and I have 4 kids: Melissa, Nicole, Aaron and Alex
One of my favorite things to do is run races with my kids.
I chose Crew Racing because I was so impressed with how you helped me with my various injuries. You offer a custom plan that takes into consideration any issues I'm having with my body. I like the combination of you being a World Class Physical Therapist as well as a sponsored triathlete. When you add in Drew's experience with swimming, it's an unbeatable package. I also appreciate the regular feedback and encouragement. That is one of your great strengths, you build people up and help them believe in themselves.
My goal is to be able to race triathlons as long as possible. I told my son, Alex that I wanted to one day be one of those triathletes you see that are really old but still competing. He said that's a goal met because I'm already there!
Of course, my biggest goal this year is to finish IM Ohio.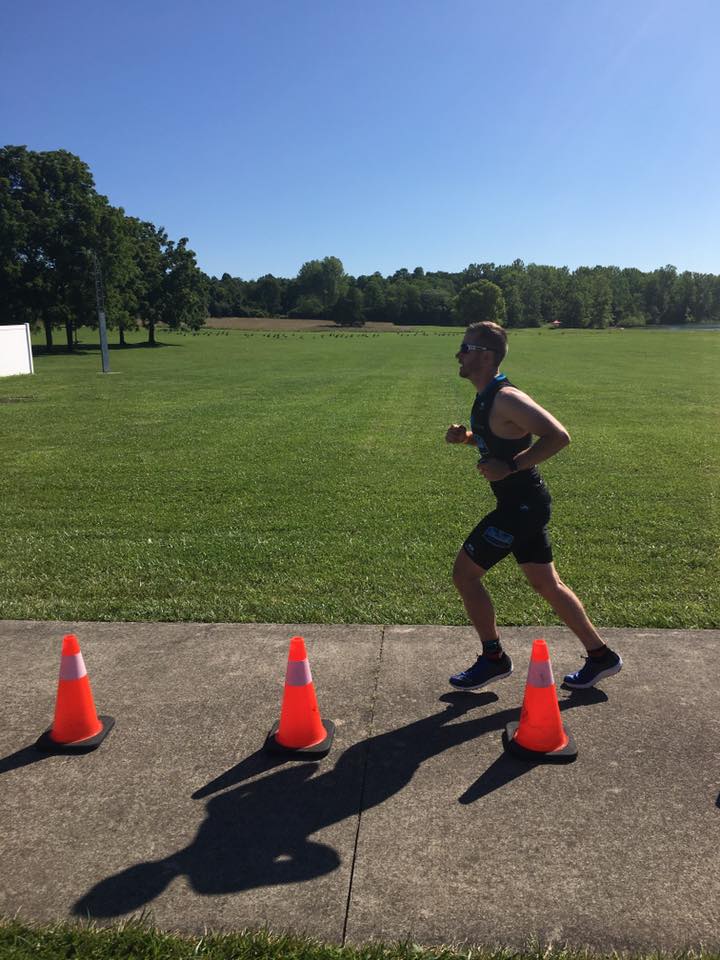 My name is Jason and cycling is one of my true passions which eventually led me into the world of triathlons. After a few years away from training, I chose to get back into the sport and now I am focused on training for my first half Ironman at Steelhead 70.3.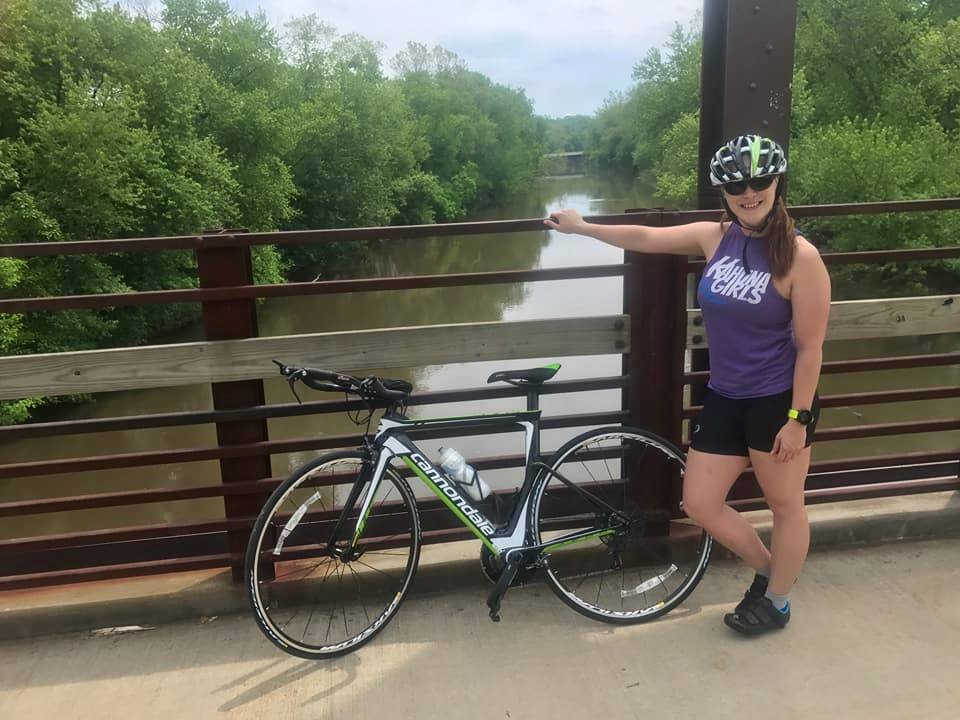 An all-around sports junkie; from soccer, tennist, bodybuilding, weighlifting, running, and crossfit... I'm not one for sitting still. Looking forward to new challenges in 2017!
I joined Crew Racing in 2015 when I was six weeks out from Ironman Chattanooga. Fighting with a nasty case of plantar fasciitis , Caitlin and Drew were able to get my healthy enough to finish my first Ironman in under 12 hours. Since this time, I have worked as a full time nurse, continuing to train for Ironman triathlons, while obtaining my Master's Degree as I am now a Nurse Practitioner. Caitlin and Drew worked diligently to devise a training plan that would fit my hectic work and school schedule. It all paid off as this June I qualified for the 70.3 World Championships in Chattanooga, TN; only minutes away from where I currently live with my fiance.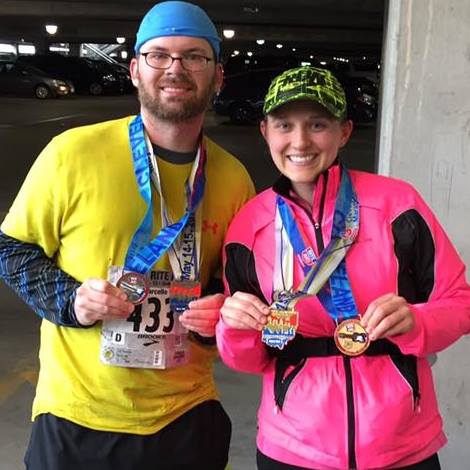 I was a childhood swimmer who couldn't run half a mile without being winded! I decided after PA school I needed a new challenge and something to do besides study...so I signed up for a half marathon and a half marathon training group! After my inaugural race (the Cleveland half), I was hooked! Since then I've run over 20 half marathons and 2 marathons. I joined CR because I want to try something new and challenge myself. My goals for this triathlete venture: just finish.
Why tri? I grew up swimming competitively, and biked a lot. I just hated distance running. I figured it was something a little challenging that I can do, but didn't realize I would be hooked! Definitely learned a lot of life lessons in this tri journey.

Why Crew Racing? Because I'm not "built to run distance" (anatomically, I'm serious) and have serious foot injuries, long course was always out of consideration. But my friends trashed talked me into it after I had my confidence boosted after my first HIM at Vineman 70.3, and realized that this is THE ONLY year I can attempt to do a full ironman, if I ever thought it was in my horizon (bc life reasons). So, with support of my man who is also a beast of an athlete, I tried to give it my best effort and looked for a coach who understood me not only as an aspiring Ironman, but also as a working woman juggling work, a long distance relationship and unique challenges that female athletes face. Although I'm remote, the local CR team looked like they train as a team, and I could tell that the energy was positive and cheerful and not overly competitive and serious - this was important, while I am a competitive, type A person, I'm doing this only as a hobby!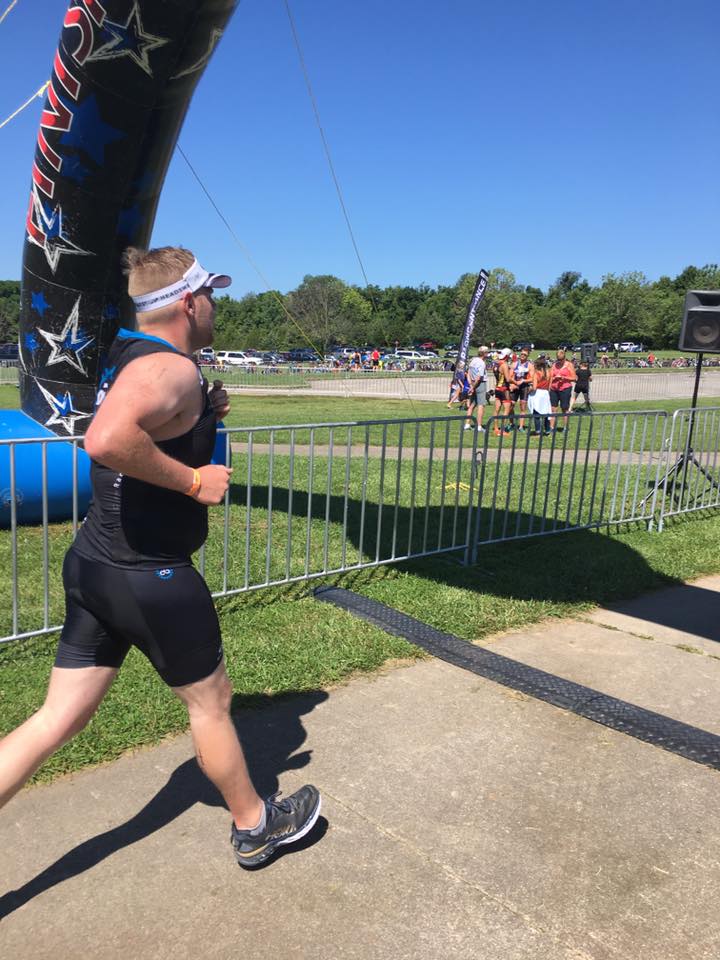 I am a warehouse supervisor who began my training for Ironman in 2016. I completed my first 70.3 in Benton Harbor, MI and will be competing in Steelhead for the second time in 2017. I aspire to complete a full Ironman in 2018.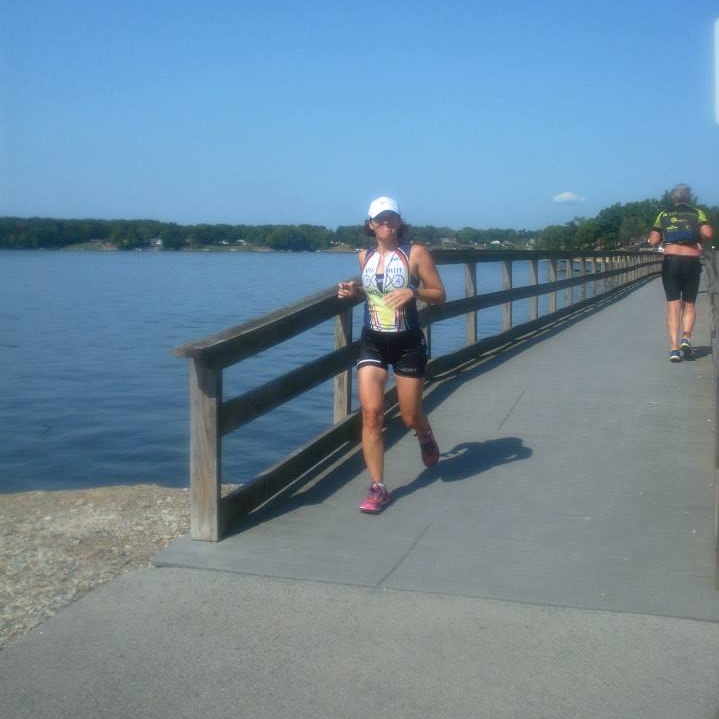 When I am not swimming, biking, or running I am playing taxi driver for my three boys!